I wanted to make sure I had a post up my sleeve in case one of my 12 days went awry. I have been dying to make the Vivenne Skirt by Violette Fields Threads: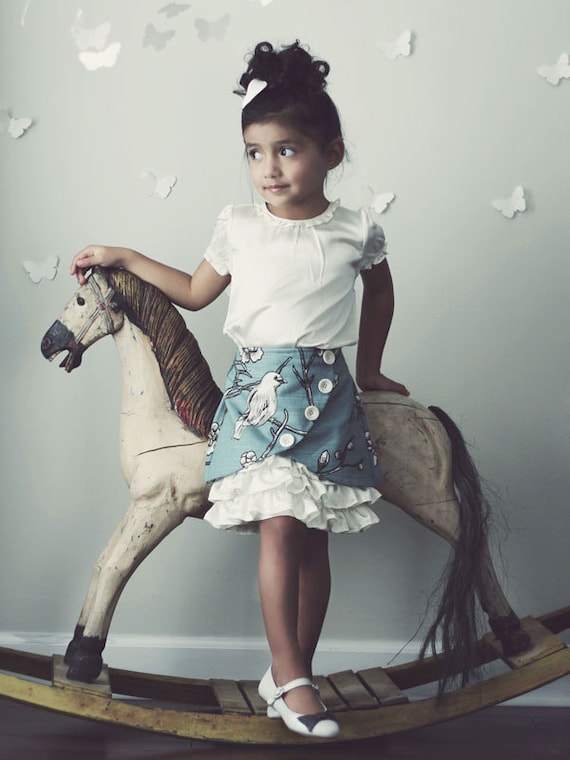 I thought this would be a perfect opportunity to not only make it but giveaway the pattern!
I somehow talked two of my nieces into modeling the skirts for me in below freezing temperatures:
I LOVE this skirt pattern!!!!
This girls were so cute with Evie, trying to get her to smile in the cold
The  skirt itself was quiet easy. I have decided that in the future I am going to make an underskirt that is separate from the top so that the top simply wraps over the ruffles. The ruffle bottom took longer then I would like to make over and over.
The girls told me they thought they were "super cute" which is a stamp of approval for me ha!
Eive on the other hand striped down as usual as quickly as possible. I thought having some of the older nieces she idolizes so much wear the same thing would help.. but no ha!
If you would like to try out the Vivienne Skirt, leave a comment on this post letting me know the highlight of your Christmas day and you will be entered!
Merry Christmas! Cheers!
Kelly
PS I will be taking the next little while off. We are finally moving ahhh!!!!